The Playstation 5 as you already know is a console developed by Sony and was effectively announced in 2019 as the latest generation model of their gaming console technology.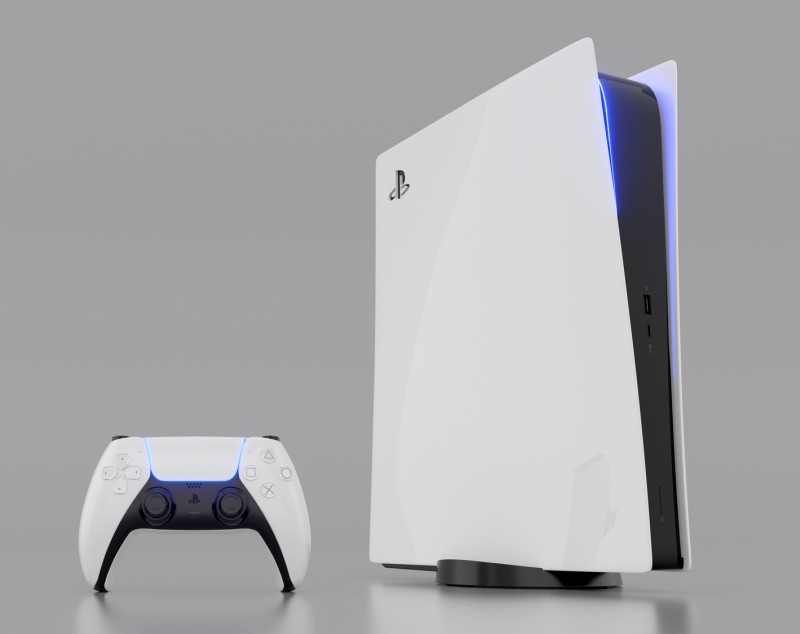 The hardware was vastly improved with the introduction of a solid-state drive which made things much smoother and more viable for long-term play.
It also features a high-speed streaming capability that is unrivaled among other consoles.
This is a system you won't want to miss out on with better graphics, speed, and overall efficiency for the serious gamer!
In this article we will discuss and answer several popular questions that people ask about this console, so let's get started.
When did PlayStation 5 come out?
The Playstation 5 was officially released on November 12, 2020, in some areas, and then was brought to the world gaming stage about a week later.
The anticipation was exceptionally high for this system as it made dramatic improvements over the PS4.
Since the PS5's release, it has proven to be an elusive purchase for many fans of Sony around the world.
Stores have been out of this system on a periodic basis because of the pandemic and other factors.
Despite this, the PS5 remains a strong system with increased opportunities to purchase online or in certain stores. The demand is still high, and some are still waiting to obtain one for a reasonable price.
According to SONY, PS5 sales exceeded those of PS4 in the fiscal year of launch and is currently the fastest selling console in Playstation's history.
How to put PS5 in rest mode?
There are some considerable advantages to rest mode that give your system greater longevity and overall health for years to come.
It will also improve your download/upload speed to a considerable degree which is good news for all impatient gamers.
Start by simply pressing the PS button on your controller to a menu at the bottom.
Within this menu, you want to select the power button located on the far right and then choose the "enter rest mode" option and your PS5 is now going to take a rest from heavy gaming.
Believe it or not, some people tend to leave their systems on overnight while downloading games, but now you know the benefits of increased speed and less stress on your system in rest mode.
How much Does a PS5 weigh?
The market standard weight of a PS5 is 9.9 pounds and the digital-only version clocks in at 8.6 pounds.
The system is fairly large, but it doesn't weigh too much in all honesty. It definitely looks like it weighs more and is bigger than other consoles on the market, perhaps to make a statement.
Still, its efficient and aesthetically appealing design makes it work the larger size. You should definitely have an adequate setup with the right amount of breathing room to accommodate this system.
Things can get very hot and even approach core meltdown if your PS5's fans are hindered by clutter.
The weight might change depending on custom accessories and customized internal components.
The PS5 is perfectly capable of being transported safely, and it's recommended to get the appropriate bag to handle the weight for travel.
What is the price of Playstation 5?
This is definitely something that varies depending on where you get it, but any buyer can expect to pay between 400 and 500 dollars for the PS5 from a reasonable vendor.
This price range exists because there is a digital and disc version of the PS5 with the digital model costing less overall.
This is a popular option because things seem to be transitioning to full online gaming anyway.
Be mindful about some markets with private sellers because they can try to get desperate people to purchase one for over $1000 which isn't right.
You need to do the right research and purchase from a place where you can potentially shave even more off the final total.
To lower the cost, simply shop during the holidays for incredible savings, even if obtaining one can be a challenge depending on location.
What Graphics card does the PS5 have?
The PS5 features an impressive CPU with 8 x core RyZen at 3.5GHz with an added variable frequency.
The GPU chip is AMD Radeon RDNA 2 (similar to what the new Xbox X has) that makes it vastly superior to the PS4.
You will attain lightning fast load times and sharper graphics without waiting for them.
Graphics have been the topic of increased concern since people started taking the gaming industry seriously.
It's really remarkable how we went from pong to the Playstation 5 in a matter of decades.
The advancement in graphics has led to a more immersive and satisfying experience for all enthusiasts.
The realism can be felt in contrast to previous systems and gives the competition a run for their money on the main gaming stage.
How many USB ports and HDMI ports on PS5?
There are ports on the back and the front which is easy enough. The last thing you want is the ports to be inaccessible so they have placed them accordingly.
These are the important ports to have in mind:
2xUSB ports at the Front
2xUSB ports at the Back
1xHDMI 2.1 port at the Back
First, the front USB ports feature a USB type A for hi-speed results. The second port is a type C which is also known as a Superspeed with 10 Gbps.
The backports have two USB type A for general purposes. Keep in mind that you can always get adapters to increase the number of ports on your system.
Having multiple ports will mean you won't have to worry about unplugging anything to access a port.
Controller charging ports can also be implemented for a more modern and logical charging system.
Having a variety of ports means the PS5 is highly compatible with different software and you can even charge your devices.
How to connect PS5 to hotel WiFi?
Be careful when connecting to an open wifi network at hotels or any other hot spot where the public can access it. There's nothing wrong with gaming on this wifi, but you should always be prudent to not enter personal information.
That being said, find networks and connections under settings to view the available networks.
You can test this connection prior to connecting and this is a good idea to see if it's stable. From there, you can choose to connect without a password or set up by selecting the automatic options.
These connections are generally slower and less reliable, but they can work in a pinch for successful online gaming.
Some higher-class hotels have ethernet capability which is preferred. Adjusting your DNS or IP configuration on the PS5 might be wise if you're having unacceptable lag spikes.
What HDMI cable comes with PS5?
The cable you use for gaming definitely matters, and the PS5 comes equipped with an HDMI 2.1 connection for a stable and fluid visual experience!
This increases the frame rate to 120 per second which is much higher than the PS4.
At some point, you'll need to replace your HDMI and it's imperative you get the same ultra-high-speed option without compromising on a lower quality cord.
Spending the extra money is worth it because the PS5 requires a better cable to function optimally.
The type of television you own will also have an effect on your gaming experience so keep this in mind.
Some people purchase TVS specifically for playing the next-generation consoles and this increases longevity to have a full setup devoted to intensive gaming.
Needless to say, this high-speed HDMI astonishes the senses and keeps you immersed.
How many FPS does PS5 have on Fortnite?
Fortnite now has the ability to run at 120 frames per second on the PS5 and this is exciting news for fans of the long-running free online game.
Have a problem with reaction time? Well, you're not alone, and the truth is it might not be your own personal skills that are lacking.
Once you try the silky smooth miracle of 120fps on any game it will enrich your perspective and give increased confidence to compete.
We tend to blame ourselves during critical encounters when getting shot out of the game. With online play, the frame rate is exceptionally important because it gives you a fair experience where your true skill shines.
Fortnite has a lot to generate in each game and players on the PS5 as opposed to the PS4 will have a much more rewarding and consistent online Fortnite match.
How to go in game chat on PS5?
To go into the game chat on PS5 hit the PlayStation button and select voice chat/party by simply pressing X. The easiest way is to use the drop-down menu that aides you in switching between party and game chat.
From there, you'll see the switch icon where you can alternate between the two effectively. Which chat you choose will depend on the daily routine, and knowing how to switch at any moment is advantageous.
In-game chat is important for strategizing and effectively taking down your enemy in teamwork situations.
It allows you to connect with other players and synchronize your movements to gain an advantage in any game. The PS5 has been criticized for the switch being less intuitive than the PS4, but it's still easy to access overall.