Oculus Quest 2 is an innovative dive into VR that offers users an endless amount of fun.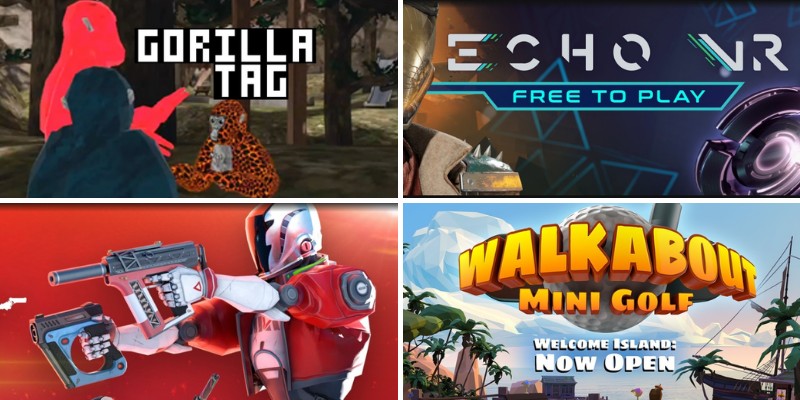 From playing games to attending live concerts right in the comfort of your home, Oculus Quest 2 is a versatile machine that promises you'll never be bored.
Before you buy, there is one important question to pose: does the Oculus Quest 2 actually come with games? Let's discuss this below.
Does Oculus Quest 2 Come with Games?
If you want to try out the Oculus Quest 2 right away, you'll be happy to note that it does come with games. In fact, it comes with both free and paid-for games. This way, you can test things out by exploring VR controls.
It also helps prepare you to tackle the more difficult games down the line once you're comfortable enough.
Oculus Quest 2 Free Games
If you want to get used to using your Oculus Quest 2, it's best to try out some of the free games first. We've gathered up some good ones that will help you adapt to using VR.
Gorilla Tag is a fun, casual game that lets you get a little wild. You'll learn all the basics of VR with this one seeing as this only requires you to move with your hands and arms. Doing so will let you run, climb, and jump over any obstacle.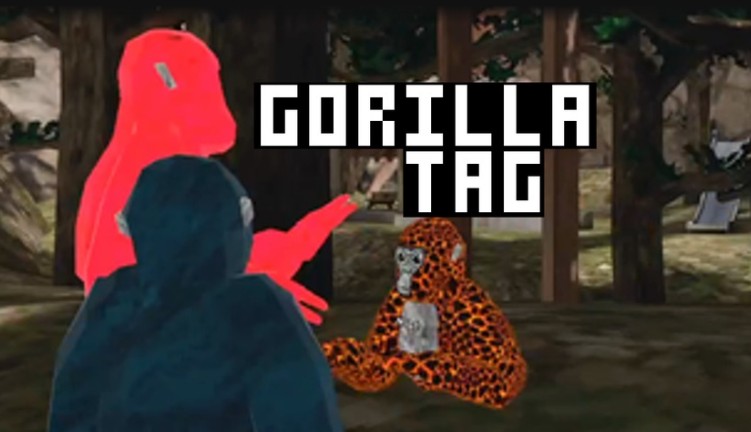 And you'll need to handle every movement if you want to win. You can play tag with 3 gorillas, or you can participate in infection mode with 4 or more players. Parkour is key here if you want to escape or catch your opponents.
Dive into 4v4 multiplayer in zero-gravity with Echo VR. Team up with friends to battle your way to victory in this epic competition.

This is a great first-time action sports game if you're just diving into the Oculus Quest 2.
Not just because it's a social experience, but because it encourages you to keep moving so that you can better adapt to the controls.
With Rec Room, you can have fun with friends or make new ones from around the world. Best of all, there's cross-play. So, you can jump into games with people who may only be playing with their phones or with other VR sets.
You can explore player-created rooms to mingle with others, or you can build your own, creating any challenge your imagination can come up with. Also, you can fully customize your avatar to show off your personal style.
Interested in a unique racing experience? Z-Race Demo gives you just that. It places you in zero-gravity races, featuring innovative controls so that it feels seamless and comfortable. Things are still kept simple though so you can learn and adapt.
There's asynchronous multiplayer too so that you can join in with friends in these epic races.
If you're looking for a free game in Oculus Quest 2 that's packed with action, the HAX Demo will have everything you want.
There are cool robots with digital weaponry, shooting, and fast-paced combat.
This game features some classic mechanisms from your favorite shooters while immersing you deep within the game thanks to the VR design.
With this demo version, you can currently only play in single-player mode. However, if you enjoy it, you can play with multiplayer once the full version comes out.
Oculus Quest 2 Paid Games
If you've played VR before or simply want something more to enjoy with the Oculus Quest 2, then you should try out these 5 fun paid-for games.
Cost: $19.99
A fun paid-for game in Oculus Quest 2 is Hyper Dash. Dive in with friends thanks to it being a team-based shooter game.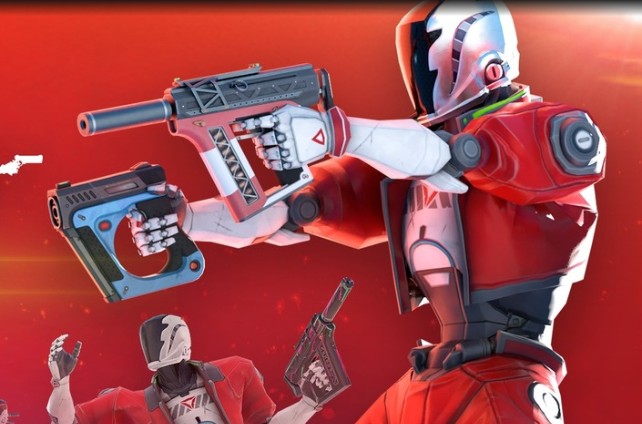 There are several game modes to enjoy too: (Team) Deathmatch, Payload, Domination, Capture the Flag, Control Point, Elimination, and Ball. For more fun, remix the modes with Mutators.
The game has voice chat for an easier social time, and it keeps you on your toes with the many movements such as dashing and rail-grinding.
Hyper Dash boasts various features too such as making private servers and providing left-hand support for a better experience for all users.
Besides playing together with friends, there is also a solo mode if you want to dive in alone.
Cost: $14.99
Walkabout Mini Golf is the perfect choice if you're looking for a casual sports game. There are many ways to play too. Dive into the game in solo mode, jump online for a quick 1v1, or create your own private room for up to 5 friends.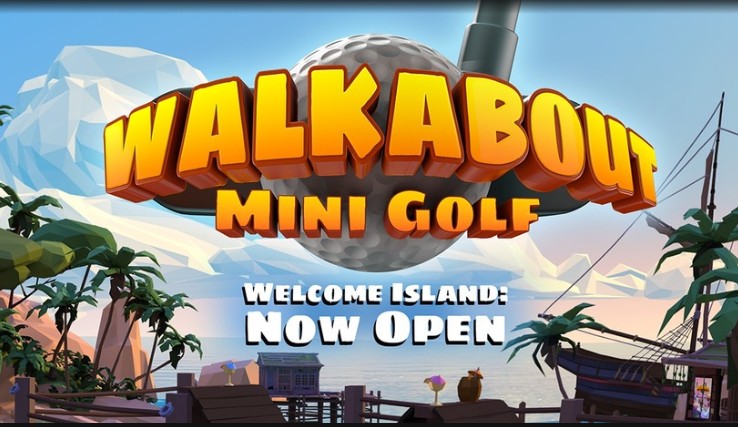 This VR game offers a more realistic golfing experience too thanks to the accurate physics.
There are eight 18-hole courses at your disposal, and you can also collect more than 180 custom balls that are hidden all around the game. Even try your hand at solving treasure hunts to earn some cool putters.
If you want, you can unlock Night Mode for a more challenging and fun experience.
Cost: $39.99
Resident Evil 4 is already packed with scares, but who knew just how more terrifying and exciting things would get in VR?
Well, this game has been completely remastered for VR, putting you right in the shoes of Leon Kennedy on his rescue mission. All of this is in first-person for a more immersive experience.
Not only are you trying to rescue the U.S. President's daughter, but you must uncover secrets and face down numerous, monstrous threats and mind-controlled villagers.
Besides playing through the core game, you can even jump into "The Mercenaries" game mode for more challenging fun.
Cost: $29.99
Beat Saber effortlessly combines sport with music in such an enjoyable fashion. You must smash the beat cubes as they come at you, following the correct rhythm so you can come out on top.
All the while, you have to avoid various obstacles that come up with the cubes.
This game features all your favorite music and the ability for you to purchase more thanks to the many music packs available.
Some of these packs are mixed while others feature popular hits from specific musicians.
These hits are tuned well with the game, allowing you to almost dance while you slash.
Cost: $9.99
With The Thrill of the Fight, you can live out your dreams of becoming a boxer all without the actual pain.
There's much authenticity found with this game though. It requires both timing and skill to hit and avoid being hit.
This game uses VR controls so you can learn to evade quickly, block, and land that epic knockout blow to your opponent.
Inside the virtual gym, you will meet various competitors that are each unique in terms of style. So, you're forced to adapt with each new fight.
The game isn't just fun though. It will also help you get into shape if need be, making it a wonderful exercise tool as much as it is a sports game.