SnowRunner is a well-received game with scores like 8 or 9 out of 10 from virtually every review site online including PCGamer, IGN, ScreenRant, GameSource, and more. ThumbCulture actually gave them a 10 out of 10. Overall, quite a few review sites give it a good rating.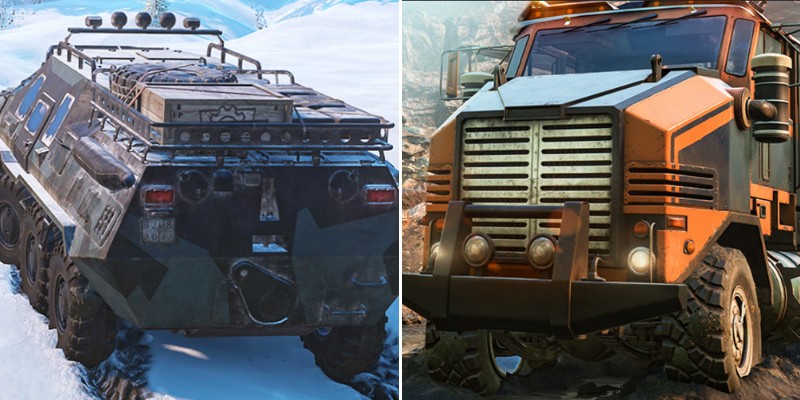 The game is an open-world simulation type, and it features you delivering cargo in an off-road environment. In general, you will be driving big trucks with big loads down small roads. The challenge with this game is more about the difficulties and hazards on the road itself than necessarily racing against time.
The sandbox nature of the game means that you can make a lot of choices about where to go and how to get there. More than many other video games, it definitely teaches you patience. You'll be driving through all sorts of terrain like trails full of slick snow, swamps that are full of water, and bogs with sticky mud.
Some people might despair that the game is only about taking packages from a random U.S. City to the middle of nowhere, but there is more to it than that. Again, unlike a lot of games about vehicles, you aren't being tested on hand-eye coordination here. It is not the fastest driver that wins. It's the one who manages fuel correctly. The driver who selects the best vehicle and chooses the most manageable route.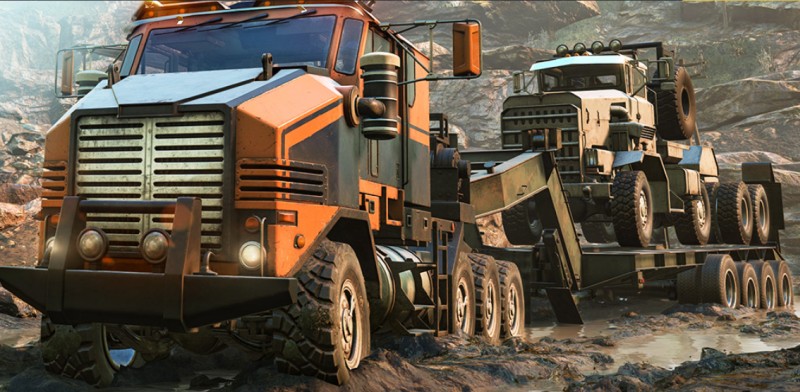 Those who fail at SnowRunner will be the impatient ones who try to speed through obstacles that are too much for them or those who try to crest a hill that's just too tall. There are certainly no shortages of obstacles. Tires can mean that your vehicle's wheels just won't turn anymore. If you try fording water that's too deep, your engine will just fail.
If you let your vehicle get at too high of an angle, then your truck will rollover.
Gameplay
You can actually drive in a lot of different places such as mud fields in Michigan, areas in Russia, or the frozen lands of Alaska. One notable change between this game and many others. The game makes it so that you have quite a lot of potential hours of playing. This is dozens of hours, maybe even hundreds.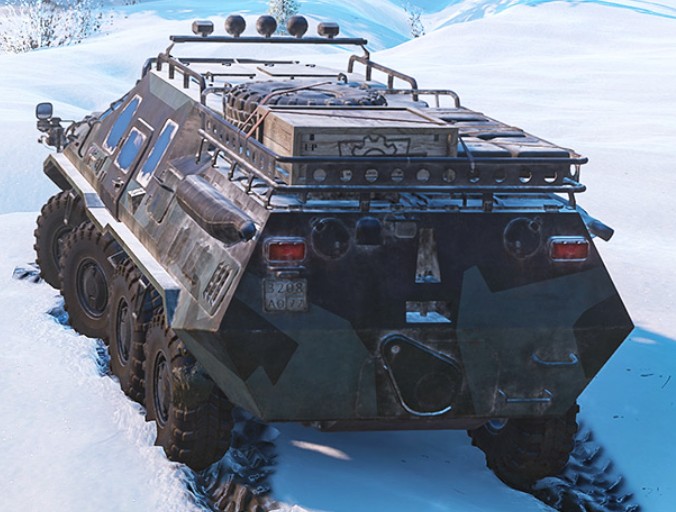 You can also change missions temporarily if they come up. For example, you could be on the way to your contract destination, and along the way, you might encounter a trailer that's stuck in the snow. You can then tow it out of where it's stuck, and return it to whoever owned it in the first place. You will have to find the mission in your menu to activate it and drop it off in order to earn rewards for it, however.
You can also find lost trucks on the map, as well as earn money for buying new upgraded ones as you go. There are quite a few options for new areas and new adventures located throughout the maps.
People are generally satisfied with the huge trucks and their handling in terms of in-game physics. People often find it fun to drive these huge trucks over roads or push the way through the mud. You won't often find other games that are so dedicated to accurately simulating a hauling truck vehicle with all of the slow power that comes with it, including realistic reactions to weather and terrain.
Is SnowRunner Cross-Platform?
SnowRunner is available for more than one platform, including PC, Nintendo, PlayStation, and Xbox.
Currently, SnowRunner is enabled for Cross-Platform playing only for PC users.
This means that if you play SnowRunner on Steam using your PC or on Epic Games (on PC again), you will be able to cross play with other people.
The above is not yet available for Console users however.
When the game first came out, it had only three options, and there wasn't any crossplay at all.
So, when it first came out, you did not have any cross-platform availability but now after Season 5 was released you can have this feature for PC users.
On Which Game Platforms Can You Play SnowRunner?
You can play SnowRunner on Windows PC, PS4, Xbox One, and most recently, Nintendo Switch.
This makes it so that you can play from just about any of the major platforms.
This gives you versatility and increases the odds that you'll be able to play just about anything based on what you happen to have already.
Is SnowRunner Multiplayer?
You can play SnowRunner multiplayer with other friends or players through the Internet.
It's worth noting, however, that you have to play the single-player first before you are allowed access to the multiplayer.
The way that you do this is by playing through the first contract on the single-player game.
After you do this, you will be able to access the garage. Once you've unlocked the garage, you'll be able to get your own vehicle.
In order to get your first contract, you have to go past the area called the Place Beyond the Spruces.
Then, you have to keep going over the bridge and to the area with the sawmill. This is west from where you start out.
Once you get your first garage open, you can access the multiplayer option for 4 players. All 4 of you have access to the same contracts.
On top of all of the other obstacles you have to overcome, just like in the game, you have to deal with random weather patterns that can make everything harder.
If it gets very cold, you could have more vehicle trouble and more difficulty getting past frozen areas, for example.
Does SnowRunner Have Crossplay? [Xbox, PC, PS4]
SnowRunner has crossplay for PC users as we mentioned above. It's a recent addition, but it's now possible to play with your friends and other players online with SnowRunner, even if they are on a different platform than you (e.g Steam or Epic Games), provided that you are on PC.
That means that you could be playing the game on your computer, while your friend plays on a different platform.
This new addition will add a lot more potential complexity and fun to your games. It wasn't possible to do crossplay at all until the 5th update to the game.
EDIT: Now Snowrunner has crossplay support between Xbox and PC and also between PS4 and PC.
Who Makes SnowRunner?
Saber Interactive is the software developer that makes Snow Runner.
Focus Entertainment is the publisher of the game.
You can buy the game on Steam or on Epic Games store for example (and several other online places).
These types of games tend to add a lot of extra features into their titles, such as the ability to get back your vehicle if you lose it.
In order to play in multiplayer at all, you need one of these vehicles, so choosing the restore option from the menu will help you get it back.
It will return the vehicle from where it was back to your garage. From there, you will be able to repair damage and gas it up again.
Is SnowRunner on Steam?
SnowRunner is available on Steam. It's an easy way to get the game installed on your PC if you plan on playing through the Windows platform, for example.
Plus, you have the advantage of all the features on Steam such as possible achievements, seeing whether your friends are playing, being able to uninstall the game on any machine and install it on a different machine, and so on.
Images Source